Professional Organising & Decluttering
Let us get you organised and get your excess into the lives of those in need.
Our Services
Brisbane, Australia
We provide very personal, high value organising and decluttering services to people lacking in time or skill. We take a no shame, no judgement approach to our client's circumstances, remaining unobtrusive with their belongings and attentive to their wellbeing.
EASE
At Circular POD, we aren't just an organising business. We want to help you feel peace as you walk in to your home. We also want you to feel assured that your "clutter" will be put to great use for those in need through a simple, straightforward process.
FAMILY
Our services are personal and tailored to you. We take time to understand your specific situation, helping you to clear your space in a way that works for you. We are with you for the whole journey and stick with you through it all.
COMPASSION
Our services act as a means of resource for those who are overwhelmed by lack, poverty, or disconnection and are unable to address the problem due to lack of skill or resources. At Circular POD, we empathise with both the client desiring an organised space as well as those in need.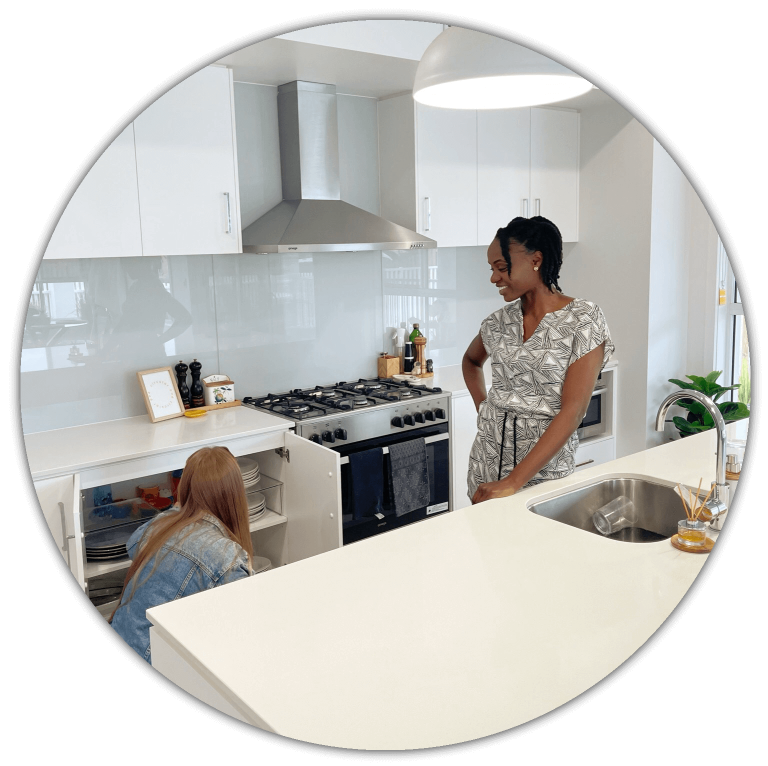 Circular POD's mission is to provide professional organising services, helping clients to declutter with a purpose. What may be considered as clutter for one family, can act as a much needed resource for another. At Circular POD, we aim to bridge the gap between those who have excess with those who are in need.
'Want not, waste not!' a new definition. Taking the excess that some have, to give to those without; not waste as per some culling traditions but generosity and provision.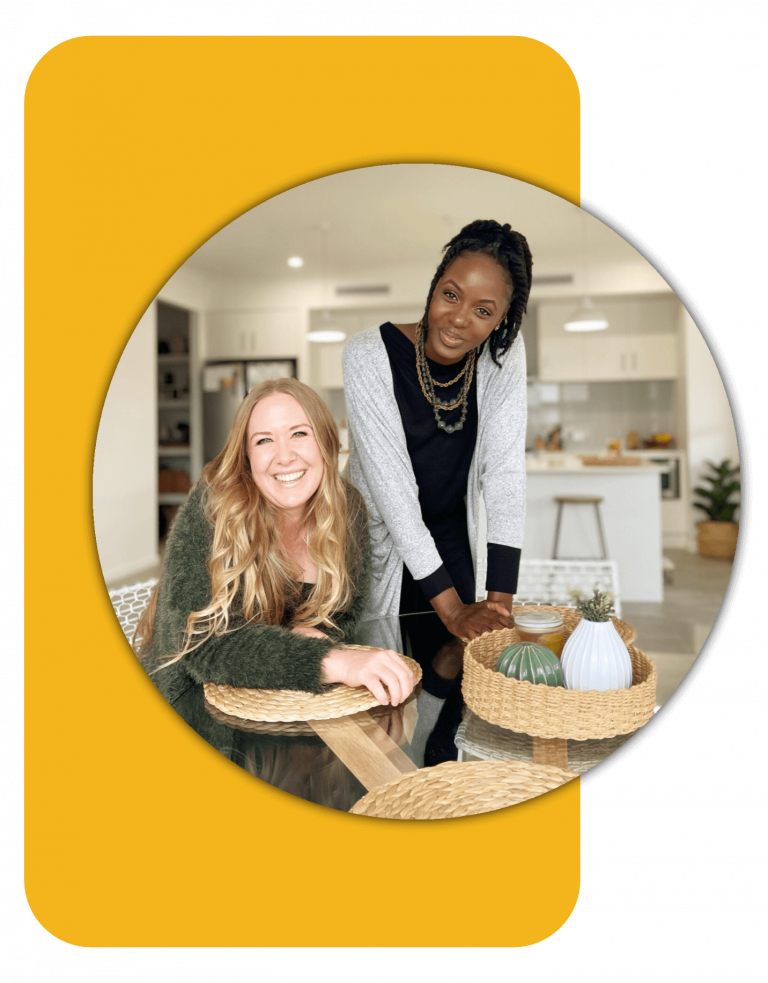 Hi, Katrina and Priscilla here. Thanks for stopping by our page. We'd love to share with you how this journey began. The best way to do that is with a true story…
Meet Amelia, she is a single mother of five, one adult son, twin teenage girls and two preteen boys. After divorcing her abusive husband she leaves and moves to a new country with absolutely nothing. After sharing a one bedroom house with her mother, she is able to move into a five bedroom house just several months later! Her house is empty as she barely has enough to feed her children.
Meet Violet, also a mother of five. She works as an accountant for her husband's successful software tech company. Violet, recovering from a back injury and having little time, is frustrated and overwhelmed by the clutter and overflowing drawers and closets within her home, and reaches out for our assistance.
Violet has never met Amelia, and maybe never will, however her family's excess has provided Amelia and her family with things ranging from kitchen ware to underwear… Christmas decor to home decor… Heaters, blankets and pillows to clothes, shoes and coats! Violet's house is now decluttered and organised while Amelia's house is now fully stocked!
Violet has a much easier time letting go of things knowing that they will go to a family in need. Amelia is now at a point where she too is in a position to give of her surplus to other families in need.
We want to help more Violet's, help more Amelia's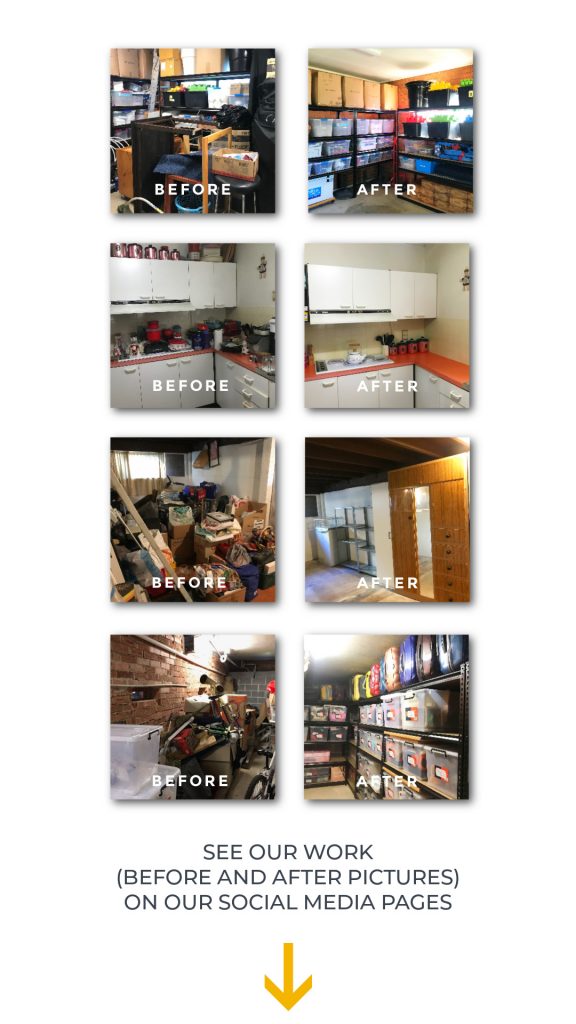 Very trusting, caring, understanding and hard working.
Sister Belen - Coorparoo
It was a massive job and the girls are amazing at what they do. I am so grateful.
Louisa (teacher) - Coorparoo
Very happy with the girls. They do everything perfect! Very good and very clean. I was feeling sad, but they made me feel happy for what they were doing to help me. I'm sure whoever gets the girls in will be very happy.
Fay - Mount Gravatt East
You ladies are amazing. Thank you so much.
Debbie (teacher) - Coorparoo
Katrina and Priscilla came to our home for 4 days. In that time, they were able to de clutter and re-organize our kitchen, storage cupboards, walk-in robe and linen cupboards, a massive effort!
They guided me through a strategy where everything was removed from the area, laid out for me to clearly see what was hidden there, where I could then apply the "keep, throw away or donate" principle. We cleared out a lot of items we no longer needed, and donated to those who could really use the items we no longer used. It really was a win-win outcome.
The girls are caring and gently guided me through the process. At no time did I feel judged or pressured. I would recommend them for anyone looking to re-evaluate their stored items. You will love the result.
Catherine - Norman Park
Katrina & Priscilla delivered an exceptionally professional, organised and articulate service that left us with a much more organised and decluttered house. It's hard to believe how much 'stuff' you accumulate (& don't or no longer use) over the years, yet it was more amazing knowing that the items we had removed were going to be re-homed!
A&J - Mt. Cotton
Circular POD has given our family literal freedom!! Freedom to have more time with each other versus stressing and feeling overwhelmed.
For me, walking into the home used to feel overwhelming. Circular POD were able to give me the tools to have the organisation I've always wanted in my home.
This has been such a gift to my family, something I wish I invested in a long time ago but thank goodness I waited for Circular POD because life after being circulated is bliss.
Priscilla and Katrina are a breath of fresh air. Thank you Circular POD, our family is so grateful for your kind services!!!!
Jenae - Rocklea
We'd love to meet you – let's book in your free consultation!